The MLB regular season has just three weeks remaining! 
As teams gear up for playoff runs and players make last-minute award cases, I'm still churning out my team of the week. We just saw the National League's best power hitter mash five more homers while a pair of other lefty sluggers post big weeks, as well. There was also a certain NL pitcher who continued to make a strong push for the Cy Young.
Let's take a look at who made my team of the week!
Catcher: Mitch Garver, Texas Rangers — .500 batting average, three home runs, six RBIs, 1.625 OPS
Garver's made my team of the week a couple of times now. His latest work was his most impressive, as he recorded a hit in half of his at-bats with a whopping 1.625 OPS. 
The Rangers are still struggling, but it's not because of Garver. He's one of the few reasons they've stayed within reach of the playoffs. 
First base: Matt Olson, Atlanta Braves — .522 batting average, five home runs, six RBIs, 1.810 OPS
The home run leader hit a lot of home runs this past week, knocking five out of the park.
He's going to end up being the home run champ for this season and cross 50 soon (he's currently at 48). He's always been a streaky player, but this season he's minimized the low-end of those streaks. And right now, he's on fire again. 
Second base: José Altuve, Houston Astros — .321 batting average, five home runs, five RBIs, 1.202 OPS
When he's been healthy, Altuve has dominated this season. He's hit 16 homers in 72 games, which is above his usual pace. He's also hitting .312 with a .948 OPS, which would be the second-best mark of his career.
Altuve's clearly one of the best second basemen in the game and, honestly, one of the best second basemen of all time.
Third base: Royce Lewis, Minnesota Twins — .458 batting average, two home runs, 12 RBIs, 1.292 OPS
The rookie just keeps hitting grand slams. 
It's one of the craziest things of all time, because there's definitely a lot of luck involved with grand slams and having the necessary runners on. Lewis has somehow been at the right place at the right time a lot recently and he's cashed in, hitting three grand slams in the past two weeks alone. 
Some people don't do that in their careers!
Shortstop: Xander Bogaerts, San Diego Padres — .462 batting average, one home run, three RBIs, 1.251 OPS
We haven't seen much of Bogaerts on this list in 2023. He might have made it once at the start of the season and another time in the middle of the year, but this hasn't been the campaign Padres fans were expecting from Bogaerts.
This past week, he looked more like the version we often saw in Boston. Maybe Bogaerts is finally back offensively, but it didn't come soon enough for the Padres.
Outfield: Kyle Schwarber, Philadelphia Phillies — .316 batting average, three home runs, five RBIs, 1.341 OPS
Schwarber's batting average still isn't pretty (.198). But he's been much better over the past month (.281) and he's hit the ball out of the yard 13 times.
Recently, I said the Phillies needed to get Schwarber out of the leadoff spot. He's just not a prototypical leadoff hitter. He still might not be a prototypical leadoff hitter, but he's proven to be especially valuable in the spot over the past few weeks.
Outfield: Seiya Suzuki, Chicago Cubs — .464 batting average, two home runs, nine RBIs, 1.376 OPS
Another really streaky player on here. But when he's hot, he's really hot. That streakiness has helped the Cubs nearly catch up to the Brewers in the NL Central.
Outfield: Edward Olivares, Kansas City Royals — .438 batting average, four home runs, seven RBIs, 1.721 OPS
It's Olivares' first time on this list. And players like him are why I like doing team of the week. 
When you do a team of the month, you're almost always going to have the same players because the cream of the crop always rises in that span of time. The superstars will always perform well over a four-week stretch. But Olivares isn't one of those guys, which is even more reason to recognize his fantastic week here and on "Flippin' Bats."
Designated hitter; Yordan Álvarez, Houston Astros — .400 batting average, three home runs, seven RBIs, 1.486 OPS
Houston's offense is not one that opposing pitchers want to go up against right now. 
We've got a second player from the Astros on my team of the week after they combined to score 39 runs over their three-game sweep of the Rangers. Álvarez looks to be back at full health and thus was in the middle of all the mashing.
Starting pitcher: Justin Steele, Chicago Cubs — 1-0, 18 strikeouts, 15 innings pitched, 0.60 ERA, .157 batting average against
The Cubs ace has forced himself into the Cy Young conversation. 
It's not because the competition around him is getting weaker, either. Steele has been lights out lately. He struck out 18 hitters in 15 innings last week. Over his past three starts, he's recorded 30 Ks and allowed just one run. What a story. 
Relief pitcher: Pete Fairbanks, Tampa Bay Rays — Three saves, eight saves, 3 2/3 innings pitched, 0.00 ERA, one walk, two hits
Fairbanks was lights out for the Rays this past week, closing out three games to keep his team withing striking distance of the top seed in the American League. 
Player of the week: Matt Olson
As I wrote earlier, Olson won't stop hitting home runs. He hit five more to further extend his lead and now he's on the precipice of reaching 50 for the season.
When you add in his .522 batting average, it's hard to have a better week than the one Olson had.
Ben Verlander is an MLB Analyst for FOX Sports and the host of the "Flippin' Bats" podcast. Born and raised in Richmond, Virginia, Verlander was an All-American at Old Dominion University before he joined his brother, Justin, in Detroit as a 14th-round pick of the Tigers in 2013. He spent five years in the Tigers organization. Follow him on Twitter @BenVerlander.
---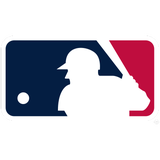 Get more from Major League Baseball Follow your favorites to get information about games, news and more
---