NEW YORK — In an especially brutal week for New York sports, the Mets, of all teams, stepped up and provided a good deal of optimism when they reportedly agreed to a contract with their great white whale, top baseball executive David Stearns.
Just one day removed from the Jets kicking off their promising 2023 campaign by losing Aaron Rodgers for the season, and two days after the Giants suffered their worst shutout loss in 75 years at the hands of the hated Cowboys, which came hours after the Yankees announced top prospect Jasson Domínguez had a torn UCL, Mets owner Steve Cohen reminded us that, yes, the sun still shines in the city that never sleeps.
Stearns will become the first president of baseball operations in Mets franchise history. He brings a vital dose of credibility to the Mets, an organization that is desperate to end its championship drought of 37 years and counting. From laughing stocks to lovable losers to cheap and meddling owners, Cohen set out to change the Mets culture when he bought the club for $2.4 billion in 2020. After years of pursuit, Cohen hiring Stearns as the leader of his front office does just that. Many in the industry expect Stearns to bring success to the Mets, in the form of wins and player development, much like Andrew Friedman revamped the Dodgers. 
The 38-year-old Stearns will be the highest-ranking executive in the Mets' front office, sitting directly above current general manager Billy Eppler, who is, for now, expected to remain in that role. 
Cohen's pursuit of Stearns was the worst-kept secret in baseball. Cohen, one of the most affluent owners in American professional sports, has for three years expressed his frustration and dissatisfaction in being unable to land a president of baseball ops, believing the modern baseball front office is so involved that it requires two top executives to lead it. He broadcasted his desire for the Mets organization to operate like the Dodgers — he specifically points to L.A.'s ability to win consistently while advancing homegrown players — as early in his ownership tenure as his introductory press conference in November 2020. Then, too, he wanted Stearns to lead the way.
The 2021 MLB offseason became a circus show for the Mets when Cohen kept striking out in his quest for a front-office leader. Stearns was again among Cohen's top choices, but he was then still the Brewers' president of baseball operations, which allowed Milwaukee to deny Cohen permission to talk to Stearns despite multiple requests. That was a wake-up call for the billionaire owner, who admitted that, as a longtime hedge-fund manager, he was not used to needing consent to interview a candidate for a vacancy. It's possible that only made Cohen want Stearns more.
Here's a quick primer on why Stearns, the architect of the Brewers' rebuild, was (and is) so attractive to Cohen. Stearns was born in Manhattan and grew up a Mets fan before graduating from Harvard. After college, he was briefly an intern in the Mets' baseball operations department before moving on to the MLB's commissioner's office. Following a one-year stint in Cleveland as the co-director of baseball operations, Stearns was hired at age 27 as the Astros assistant GM in 2012, when he worked under then-GM Jeff Luhnow. 
In 2015, Milwaukee made the 30-year-old Stearns the youngest GM in baseball. There, he directed the Brewers to four straight playoff appearances, including a 2018 run to the NLCS in which they fell to the Dodgers in seven games. From 2017 to present, the Brewers have either made the playoffs, or finished first or second in the NL Central every year. Stearns stepped down from his position after the 2022 season, which many believed was a precursor to his eventual role with the Mets. He remained in an advisory role for Milwaukee this season, and his contract allowed him to speak to other teams following the Aug. 1 trade deadline.
It will be fascinating to see what Cohen and Stearns can accomplish together. Both have rich assets; Cohen has mind-bending wealth and inexhaustible resources, and Stearns has proven data-analyst experience as a top executive who enhanced the Brewers. But Stearns operated on a small budget in a small market in Milwaukee. That simply won't be the case in New York, under Cohen. 
It's fair to wonder how Stearns will handle the added attention and pressure to win in New York. The backdrop will feature a Mets fan base that has gone 37 years without a World Series title, and will offer him little leniency. He will be asked to face the media, a much larger and prattling group than the one he dealt with in Milwaukee, more frequently. And he has a few pressing items he must address upon arrival in Queens.
The Mets plan to officially introduce Stearns as their president of baseball operations when the regular season is over. Here's what he can expect to immediately undertake:
Look into Pete Alonso's trade market and possible contract extension. This might be Stearns' first order of business since Alonso will be a free agent after the 2024 season and his name was already floated at the trade deadline.
Fill in organizational holes. The Mets recently fired their director of player development, director of professional player evaluation, director of baseball development, and director of player performance. That clears the way for Stearns to re-hire those positions how he sees fit.
Decide on a manager. Craig Counsell was Milwaukee's manager for the entirety of Stearns' regime, and his contract with the club conveniently expires after this season. Buck Showalter, who guided the Mets to 101 wins last year but is now trying to keep them from finishing last in the NL East, has one more year left on his contract. It'll be interesting to see who ultimately throws their weight around on this front. Cohen and Eppler have an excellent rapport with Showalter and have expressed, even recently amid the Mets' season collapse, how much they value the veteran skipper's expertise. Mets players, too, have enjoyed Showalter's tenure thus far. Even so, if Stearns wants Counsell as his manager, that's a terrific dugout leader to seriously consider bringing into the mix. He broke the Brewers' record for wins last year and has them in position to win another division crown this year.
How heavily Cohen will be involved in these matters remains to be seen. The Long Island native grew up a Mets fan, has made a career out of being a stock trader, and has admitted, still just three years into his ownership, that he needs help better understanding and handling the front office side of the business. With Stearns, Cohen finally has a preeminent and data-driven adult, not just in the room but leading the operation. His vision of building a sustained winner and bringing a World Series title to Flushing for the first time since 1986 is finally coming into focus.
Deesha Thosar is an MLB writer for FOX Sports. She previously covered the Mets as a beat reporter for the New York Daily News. The daughter of Indian immigrants, Deesha grew up on Long Island and now lives in Queens. Follow her on Twitter at @DeeshaThosar. 
---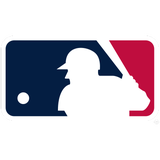 Get more from Major League Baseball Follow your favorites to get information about games, news and more
---