Even the sharpest of teams have some type of roster concern, something they must fix to go deep in the playoffs. 
With the race to earn a postseason berth nearing an end — essentially 15 teams are vying for 11 remaining bids with about 20 games to go — here's one question each MLB contender will be looking to answer by October. 
Note: The list below includes every team within five games of a playoff spot. Stats are through Sunday's games.
AMERICAN LEAGUE
No. 1 Baltimore Orioles (90-52, first in AL East): Can the bullpen (and pitching staff as a whole) withstand the absence of Félix Bautista?
Bautista and his 1.48 ERA, 0.918 WHIP and 16.23 K/9 cannot be replaced, but Yennier Canó (2.04 ERA, 1.01 WHIP) is certainly trying. He had fared well in his first five appearances as Baltimore's de facto closer, as Bautista remains on the injured list with a UCL injury. But Canó nearly blew a four-run lead against the Red Sox on Saturday. 
The Bautista injury, of course, puts every Orioles reliever in a higher-leverage role than usual and robs the club of boasting the filthiest back-end duo in the game. If Bautista isn't coming back this year, which appears likely at this point, Baltimore will also have to get more innings from its starters, none of which pitched into the seventh this past week.
No. 2 Houston Astros (82-62, first in AL West): Can they limit the long ball?
Houston's 80 home runs allowed since the All-Star break are fifth-most in MLB. Hunter Brown has surrendered 11 himself and was roughed up again this past week against the Padres, which didn't help his case to start in October. 
We know the first two games of a series will go to Justin Verlander and Framber Valdez. But ideal No. 3 starter Cristian Javier has given up a team-high 22 home runs this season, including nine in the second half. Interestingly, Houston's offense is second in home runs (90) since the break. There's something in the air at Minute Maid.
No. 3 Minnesota Twins (75-68, first in AL Central): Can they put the ball in play more?
The Twins are fifth in the majors in wRC+ since the All-Star break. It's quite an accomplishment considering their MLB-worst strikeout percentage has sustained all year. They comfortably lead baseball with 1,466 strikeouts. Joey Gallo has been the biggest culprit, striking out 42.8% of the time. That's by far the worst ratio in the big leagues among batters with 150 plate appearances.  
Minnesota has five players with at least 100 strikeouts and nine with at least 80. It's all way too much for a lineup that plays half its games at hitter-friendly Target Field. 
No. 4 Tampa Bay Rays (88-56, AL wild card No. 1): Do they have enough starting pitching beyond Tyler Glasnow?
The Rays have lost three-fifths of their rotation to injuries in the past five months. No blow was more devastating than when Shane McClanahan, one of the best pitchers in baseball since debuting in 2021, underwent Tommy John surgery last month. That put a greater burden on Glasnow, who is very much pitching like the ace Tampa Bay needs.
Glasnow fanned a career-high 14 batters against the Red Sox in his most recent start. It was a good reminder that not only is Glasnow still one of the game's best arms, but he has the potential to carry an injury-riddled rotation deep into the playoffs. Because he was sidelined earlier this year, the Rays can let him go a bit in terms of pitch counts and innings. But the jury Miss till out on fellow Rays starters Zach Eflin, Taj Bradley, Zack Littell and Aaron Civale.
No. 5 Seattle Mariners (79-64, AL wild card No. 2): Can Bryce Miller and Bryan Woo hold serve in September?
Every game matters in the tight AL West race, and while Luis Castillo, George Kirby and Logan Gilbert potentially make for a great postseason trio, the Mariners have to get there first. That means rookies Miller and Woo will need to contribute (more). 
The workload might be catching up to them given their recent inconsistency. Both, in fact, were hit pretty hard in their latest outings. Miller has not been as sharp as we've seen, and Woo's velocity has significantly decreased after he blew past his career high in innings. Can they even things out before it's too late?
No. 6 Toronto Blue Jays (80-63, AL wild card No. 3): Can George Springer and Vladimir Guerrero Jr. stop stranding so many runners?
Toronto leads MLB in runners left on base, and some of its top hitters struggle the most in this category. The issue begins at the top of the lineup with Springer, who's slashing .258/.327./.371 with runners on and .244/.333/.275 with one home run over 131 at-bats with runners in scoring position. Conversely, his OPS is .884 when leading off an inning. 
Vlad Jr. is only slightly better with runners in scoring position, slashing .279/.329/.397. The Blue Jays, who are still fighting for their playoff lives, cannot afford for two of their top three hitters to not cash in more.
No. 7 Texas Rangers (78-64, 0.5 games back of AL wild card): Which of their relievers can they hand the ball to?
Texas' bullpen has been a problem most the season, and especially of late. Amid getting swept by the Astros last week, Rangers relievers surrendered 11 homers and 24 earned runs — in three games. 
Since the All-Star break, Texas' 5.58 bullpen ERA ranks 27th in MLB, behind three teams who aren't making the playoffs (Rockies, Angels and Royals). Left-handers Will Smith (4.87 ERA) and Brock Burke (6.33) have both seen their ERAs balloon since being near 3.00 in the first half. As much as the Rangers' offense typically rakes, they can't win if they can't protect a lead. 
NATIONAL LEAGUE
No. 1 seed Atlanta Braves (93-49, first in NL East): Can they bridge the gap between their starters and closer Raisel Iglesias?
OK, let's be honest: the Braves don't really have a weakness. There's a reason they became the first team in baseball Sunday to clinch a playoff berth. But the best way for an offense to get to Atlanta is probably through its middle relievers. Take the Phillies or Dodgers, for example. 
Those lineups could conceivably feast on the likes of right-hander Michael Tonkin (3.62 ERA) or lefty Brad Hand (4.56 ERA) to mount a big lead or come back from one before dealing with Iglesias. Still, this is nitpicking. The Braves' bullpen ERA has slipped a bit in the second half yet still ranks eighth in ERA (3.71) and fourth in strikeout rate (26.3%). 
No. 2 Los Angeles Dodgers (87-55, first in NL West): Who can they count on for their playoff rotation?
There is so much uneasiness surrounding the Dodgers' pitching, and the news only got worse this past weekend as the club announced Walker Buehler won't return this season. The staff has already lost Dustin May, Tony Gonsolin and, likely, Julio Urías for the year (MLB placed Urías on administrative leave following a recent arrest). Clayton Kershaw is experiencing shoulder issues, on top of his already diminished velocity. Lance Lynn continues to struggle mightily with the long ball — his 40 homers allowed lead the majors. 
It'll be up to rookie right-hander Bobby Miller (and perhaps fellow rookie righty Ryan Pepiot) to deliver quality starts for this wounded rotation. But Miller has a 4.78 ERA over his past four outings and is a couple appearances away from eclipsing his career high in innings. The Dodgers still own one of the very best offenses in baseball and are almost certain to finish with the No. 2 seed in the National League, but their pitching staff is limping to the finish line.
No. 3 Milwaukee Brewers (79-63, first in NL Central): Can they unearth a power surge?
The Brewers' .378 slugging percentage ranks 28th in MLB, and their .694 OPS is 26th. And those numbers have actually improved since the All-Star break. Milwaukee has hit the seventh-fewest home runs (145) in baseball this season. 
Juxtapose that last number with two teams the Brew Crew would likely have to get through in the National League: the Braves (273) and the Dodgers (221), who are respectively Nos. 1 and 2 in the majors in homers. The Brewers probably wouldn't trade their playoff rotation with anyone, but they'll need more offense if they're going to pull off a deep run. 
No. 4 Philadelphia Phillies (78-64, NL wild card No.1): Will Aaron Nola return to form?
He's been a Cy Young candidate multiple years. But in many starts this season, he can't get out of the fifth inning. He carries a 5.86 ERA over his past eight starts, yet he figures to be Philadelphia's No. 2 starter in the playoffs. Either he looks like an ace (see: 7 IP, 0 R, 1 H vs. St. Louis on 8/27) or a disaster (see: 4.2 IP, 7 R, 8 H vs. Milwaukee on 9/2). 
Nola's struggles exemplify the Phillies' current pitching woes. Taijuan Walker has a 5.20 ERA in his past five starts. Michael Lorenzen, Philly's only major deadline pickup, has an 8.14 ERA over four starts since his no-hitter against the Nationals. Only Zack Wheeler has been steady for the Phillies, who will need more starting pitching to get back to the World Series. Nola's track record makes him the X-factor here.
No. 5 Chicago Cubs (77-67, NL wild card No. 2): Can they clean up the fundamentals?
The Cubs have been great in the second half of the season. Their offense ranks seventh in OPS (.786) and their pitching is ninth in ERA (4.04). But they've also been surprising sloppy since the All-Star break. Their 32 errors are the ninth-most in the majors. Their 26 wild pitches lead all teams. An MLB-high six of those have come from Justin Steele, who's otherwise been among the best pitchers in the National League this year and is making a run at the Cy Young.
Chicago still ranks among the best defenses in baseball, largely thanks to all the extra plays it makes. The club places fifth in outs above average. But not making the routine plays and offering free bases can really cost you against better competition.
No. 6 Arizona Diamondbacks (75-69, NL wild card No. 3): Have they turned a corner on the mound?
Like a few teams on this list, there's a real question with the D-backs about who will produce on the mound. Their 4.55 ERA ranks 21st in the majors. That number is 4.90 since the All-Star break. A strong rotation is often the backbone for reaching the playoffs, much less advancing in them. 
Arizona has experimented with seven different starters since mid-July, and only Zac Gallen and Merril Kelly have consistently answered the bell. It's the biggest reason this team is 23-30 in the second half. But the Diamondbacks' pitching has been better of late, posting a 3.50 ERA in September. Can they keep it up enough to hold onto a wild-card spot?
No. 7 Miami Marlins (74-69, 0.5 games back of NL wild card): Can they overcome their schedule?
As we outlined last week, the Marlins have the toughest remaining path to the playoffs among National League contenders. That's still true after six games against the Dodgers and Phillies this past week (although Miami did manage to go 4-2). Ten of the Marlins' final 19 games are on the road, where they've lost 19 of their past 28 games. 
Miami's slate down the stretch includes three games versus the MLB-leading Braves, seven against the NL Central-leading Brewers and six versus the Mets, who are 5-2 against the Marlins this year by a 33-20 margin. If Miami is still in playoff contention after all that, it can improve its standing in a final series at Pittsburgh.
No. 8 San Francisco Giants (73-70, 1.5 games back of NL wild card): Can the offense build off its big weekend?
The Giants are finally showing signs of life on offense, scoring 24 runs during a three-game sweep versus the Rockies (in San Francisco, not Colorado). The two teams will meet again for four more at Coors Field in the upcoming weekend.  
The Giants, of course, will need to produce more at the plate in their other 15 games just to sneak into the playoffs. Since the All-Star break, they rank last in runs per game (3.76), home runs (48), slugging (.358), OPS (.656) and steals (7). Wilmer Flores has been their only consistent contributor on offense in the second half (155 OPS+). 
No. 9 Cincinnati Reds (74-71, 1.5 games back of NL wild card): Are they too young?
The Reds' youth movement has been unexpected and exciting to watch, no doubt. Their rookies have put on a show throughout 2023, from Elly de la Cruz's freakish traits to Matt McLain's .864 OPS to Spencer Steer's 20 home runs. But inexperience is generally not a recipe for success come October. And the inexperience in the rotation is of particular concern. 
Graham Ashcraft, who just went on the IL, Andrew Abbott, Brandon Williamson and Hunter Greene are all 25 and under. They're at the core of a starting pitching unit that ranks 28th in MLB in ERA (5.40). Making matters worse, Cincy's bullpen is likely taxed given that it's logged the fifth-most innings in the majors. This all just seems untenable, although Greene has been really sharp in his past two outings.
Deesha Thosar is an MLB writer for FOX Sports. She previously covered the Mets as a beat reporter for the New York Daily News. The daughter of Indian immigrants, Deesha grew up on Long Island and now lives in Queens. Follow her on Twitter at @DeeshaThosar. 
---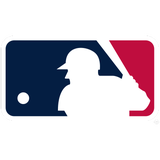 Get more from Major League Baseball Follow your favorites to get information about games, news and more
---