If there was any question as to which team is MLB's best, the Braves just delivered an emphatic answer against the Dodgers. The other division leaders mostly held serve this week, while the wild-card teams continue to resemble crabs in a barrel.  
And then there's the Rangers, whose place in this poll was seriously scrutinized after another rough stretch.
Here's my latest top 10, with a few interesting factoids about each club.
1. Atlanta Braves (90-46; last week 1)
The Braves continue to flex their muscle, having just taken three of four against the Dodgers in Los Angeles. How impressive was this? The Dodgers' two losses were more than they had in all previous August home games. They'd also lost just one other series to an NL team since mid-June. Atlanta can win anywhere against anyone.
2. Baltimore Orioles (85-51; LW 2)
How do you mitigate the loss of your closer to injury? Don't give your bullpen as many innings and lean on your starters. In August, the Orioles had the second-fewest innings pitched by their bullpen with 80 and the third-most innings pitched by their rotation (156).
3. Los Angeles Dodgers (84-52; LW 3)
The Dodgers flat-out dominated in August, finishing an MLB-best 24-5 with a 15-2 mark at home. They also were the only team to finish the month in the top five in both runs per game and ERA. L.A.'s lone blemish was being humbled by Atlanta this past weekend. 
4. Seattle Mariners (77-59; LW 4)
The Mariners went 21-6 in August, setting a franchise record for wins and boasting the second-best mark in the majors last month. But there's got to be a little bitterness in their mouths right now after losing three of their past five to the A's and Mets. This was a golden opportunity to create some separation in the AL West. 
5. Milwaukee Brewers (76-60; LW 5)
What a difference a couple upgrades can make. The Brewers acquired Carlos Santana and Mark Canha at the deadline and the moves have added some pop to their lineup. Prior to both additions, the Brewers scored 4.15 runs per game (T-24th in MLB). Since August, though, they're averaging 5.31 runs (9th).
6. Philadelphia Phillies (75-61; LW 6)
The Phillies have been mashing for months but took it to a new level in August. Their 59 home runs set a franchise record for a single month and were the most in a single August by any National League team in MLB history. 
7. Houston Astros (77-61; LW 7)
August was weird for the Astros. They went 6-6 at home yet earned 11 road wins, making them one of just three teams with double-digit road wins for the month. After being swept by the Yankees at Minute Maid this past weekend, Houston plays 12 of its next 18 games at home.
8. Tampa Bay Rays (83-54; LW 8)
After struggling for a long stretch, the Rays' offense had an emphatic return in August. They scored 6.08 runs per game for the month, the third-best mark in the majors. Tampa Bay's .338 average with runners in scoring position was the best in MLB. 
9. Chicago Cubs (73-64; LW 10)
The turnaround for the Cubs has been astounding, and their clutch hitting is a big reason for it. Since the beginning of July, they're batting .274 with two outs and runners in scoring position (3rd in MLB). That figure was .241 over the first three months of the season. Chicago now holds a three-game edge on the Marlins, Giants, Diamondbacks and Reds in the wild-card race.
10. Texas Rangers (76-60 LW 9)
After starting August 12-2, the Rangers fell hard (and out of first place in the AL West). They finished the month with a horrendous 3-10 stretch, including losses in three of their past four games to the Mets and Twins. Most everyone on Texas shares the blame here, as the offense averaged just 3.62 runs per game (26th) and the pitching staff posted a 5.05 ERA (23rd). But at least this club closed out the weekend with a bang.
Ben Verlander is an MLB Analyst for FOX Sports and the host of the "Flippin' Bats" podcast. Born and raised in Richmond, Virginia, Verlander was an All-American at Old Dominion University before he joined his brother, Justin, in Detroit as a 14th-round pick of the Tigers in 2013. He spent five years in the Tigers organization. Follow him on Twitter @BenVerlander.
---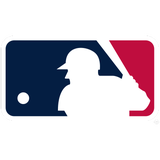 Get more from Major League Baseball Follow your favorites to get information about games, news and more
---