The second round of the NASCAR Cup Series playoffs consists of three tracks that require three different skill sets.
There's the traditional racing of the 1.5-mile trioval of Texas Motor Speedway, the superspeedway drafting of the 2.66-mile Talladega Superspeedway and then the twists and turns of the 2.28-mile Charlotte Motor Speedway road course.
Much like the first round, there is an element of survive and advance for the 12 drivers seeking to avoid elimination. The four drivers who are winless in the round and lowest in points will be eliminated after Charlotte, cutting the playoff field to eight.
It is stressful on the drivers, and Denny Hamlin crew chief Chris Gabehart, speaking after Hamlin's win Sunday at Bristol, said the sole focus can't be on results. There are two three-race rounds over the next six weeks that will set the four drivers with a chance to win the title at Phoenix.
"You've just got to keep competing at a high level for the love of the game," Gabehart said after the Bristol win. "It can't be about results. To put in the passion that it takes to perform at this high a level, you have to do it for the love of the game. 
"The team that I'm with, I'm just so thankful to stand on their shoulders because they were giants, Denny included. We just got to keep executing at that level and we'll find ourselves in Phoenix with a shot to get it done."
Here's a look at the 12 drivers remaining in championship contention, how they fared in this round last year (the first with NASCAR's Next Gen car) and what their keys are to advance.
Be You
The two drivers atop the standings didn't have great opening rounds but they did what they had to do to advance. They probably will need to be a little better to feel more comfortable about getting out of this round.
1. William Byron (+25 on ninth)
Hendrick Motorsports No. 24 Chevrolet
Byron likes this round. He was seventh at Texas a year ago, 12th at Talladega and 16th on the Charlotte road course. But he was seventh at Talladega earlier this year and he won the most recent road-course race at Watkins Glen. The only thing he should be concerned about is he had only one top-5 in the opening round with no laps led.
2. Martin Truex Jr. (+25)
Joe Gibbs Racing No. 19 Toyota
Coming off an awful round where he barely advanced, he needs to pick it up a little bit. Last year, he wasn't in the playoffs and the team appeared to be going through the motions as he was 31st at Texas (he did lead 15 laps), 26th at Talladega and 17th on the Charlotte road course. He was 27th at Talladega earlier this year. Truex should feel good about one thing — he should do much better than his average 24th-place finish in the opening round.
Be Fast 
The third and fourth seeds of this round actually were the two strongest drivers in the opening round.
3. Denny Hamlin (+21)
Joe Gibbs Racing No. 11 Toyota
Hamlin advanced out of this round last year and if he posts the same results, he should do so again this year. He was 10th at Texas, fifth at Talladega and 13th on the Charlotte road course. He was 17th at Talladega earlier this year. He led 382 laps in the first round — that's why people are thinking he is at least one of the championship favorites.
4. Kyle Larson (+12)
Hendrick Motorsports No. 5 Chevrolet
Larson advanced out of the second round last year with a ninth at Texas, 18th at Talladega and then a 35th at the Charlotte road course. He was 33rd at Talladega earlier this year when his day ended with a hard crash where Ryan Preece's car punctured his passenger-side door and bent many of the bars of the roll cage. This isn't Larson's favorite round but as long as he gets out of it, the third round includes some of his best tracks.
Be Consistent
All of these drivers have had speed during the year, but they also have either had bad days when it comes to speed or execution. They can have a mediocre day or two and maybe get through this round but certainly no bad days.
5. Chris Buescher (+10)
RFK Racing No. 17 Ford
Buescher isn't going to some of his best tracks in this round as he was 30th at Texas, 25th at Talladega and sixth at the Charlotte road course last year. But he was third at Talladega in April and he won the most recent superpseedway race when he captured the victory at Daytona in the regular-season finale. He has won three of the last eight races and he should still feel some momentum from those wins.
6. Kyle Busch (+8)
Richard Childress Racing No. 8 Chevrolet
After getting knocked out in the first round last year, Busch can feel good about advancing this year in his first season at RCR. He was 36th at Texas last year, 20th at Talladega and third on the Charlotte road course. His one race at Talladega in an RCR was a great one — he won at Talladega in April. Even though he has three wins this year, Busch's key will be to maximize his days, just as he did in the first two races of the playoffs with an 11th at Darlington and a seventh at Kansas in races where he had to start from the rear after incidents on Saturday.
7. Christopher Bell (+5)
Joe Gibbs Racing No. 20 Toyota
Bell was 34th at Texas and 17th at Talladega last year, setting himself up for elimination until he won on the Charlotte road course. He was eighth at Talladega earlier this year. He's had speed as he won the pole in each of the first-round playoff races. His finishes were 23rd, eighth and third. 
8. Tyler Reddick (+3)
23XI Racing No. 45 Toyota
Reddick put together a solid first round that included a win at Kansas and now heads to a track where he won a year ago as he captured the victory at Texas in 2022 after getting knocked out of the playoffs the previous week. He was 28th at Talaldega last year (16th in the spring this year) and eighth at the Charlotte road course. This is a little bit unchartered territory as Reddick, who won two titles in the Xfinity Series under this type of format, has never made it to the second round in Cup until this year. 
9. Ross Chastain (-3 on eighth)
Trackhouse Racing No. 1 Chevrolet 
Last year in his first trip to the postseason, Chastain advanced despite not having a great round. He was 13th at Texas, fourth at Talladega (23rd there in the spring) and then 37th at the Charlotte road course. He advanced because he got stage points in four of the six stages over the course of the round. His best hope to advance is to qualify well and get those stage points again this year.
10. Brad Keselowski (-3)
RFK Racing No. 6 Ford
Keselowski didn't make the playoffs last year. He was eighth at Texas, 24th at Talladega and 14th at the Charlotte road course. He was fifth at Talladega earlier this year. What Keselowski, who has never been eliminated in the first round when he has made the playoffs, has going for him is experience. Not only is he a past Cup champion but this is his ninth appearance in the Round of 12.
Be Better
These two drivers need to run better than their average during the season if they want to advance out of this round.
11. Ryan Blaney (-6)
Team Penske No. 12 Ford
The good thing for Blaney is he has the potential to be better in this round. Last year, he was fourth at Texas, second at Talladega and 26th on the Charlotte road course on his way to the third round. He also was second in April at Talladega. In the first round this year, he had finishes of ninth and 12th in the first two races and also earned stage points in each stage, giving him enough of a cushion that a 22nd-place finish last weekend didn't put him in any jeopardy of not advancing. Starting six points below the cutline, though, he'll need better finishes.
12. Bubba Wallace (-14)
23XI Racing No. 23 Toyota
Everything should be considered a bonus for a driver who has no playoff points and advanced to this round. Wallace was 26th at Texas, 16th at Talladega and seventh on the Charlotte road course. He was 28th at Talladega earlier this year but that is the track where in 2021 he earned his first career Cup win. He didn't have a top-5 in getting out of the first round of the playoffs; he'll probably need at least one to advance out of this round.
Bob Pockrass covers NASCAR for FOX Sports. He has spent decades covering motorsports, including the past 30 Daytona 500s, with stints at ESPN, Sporting News, NASCAR Scene magazine and The (Daytona Beach) News-Journal. Follow him on Twitter @bobpockrass, and sign up for the FOX Sports NASCAR Newsletter with Bob Pockrass.
FOLLOW
Follow your favorites to personalize your FOX Sports experience
---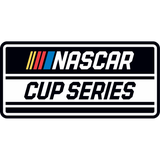 Get more from NASCAR Cup Series Follow your favorites to get information about games, news and more
---