Shohei Ohtani and Ronald Acuña Jr. have been the most valuable players in baseball this year. But which players have been the most valuable to their respective franchises? 
We often place much of our attention on stars, especially those with the largest contracts, and examine how they're sizing up — to our expectations and their salary. Below, we're flipping the script a bit and identifying the best players who aren't breaking the bank in 2023. 
Since high-producing rookies represent a different benefit, we've excluded them from our list and only considered major leaguers who have played at least three full seasons. 
By comparing (Baseball-Reference) WAR versus wages, here are the veterans who are dramatically outperforming their pay this year and thus profile as the biggest bargains in MLB. 
20. Pete Alonso, Mets 1B
2023 WAR: 3.3
2023 salary: $14.5 million
The slugger with the most home runs in the majors since he flashed onto the scene in 2019 is still more than a year away from free agency. While Alonso is being taken care of by Mets owner Steve Cohen (the first baseman jumped from $7.4 million in 2022 to slightly less than double that amount in arbitration this year), he is still playing at a discount this season while vying for another home-run title. The homegrown superstar is worth more than most of his peers to his team's brand. But questions remain about whether the Mets are going to lock up Alonso or possibly trade him. We might find out this winter.
19. Cody Bellinger, Cubs OF
2023 WAR: 4.2
2023 salary: $17.5 million
After two subpar seasons, Bellinger finally returned to producing like a star again and is carrying the Cubs to a potential wild-card berth in the process. While his numbers might look similar, the former MVP and Rookie of the Year has a different hitting profile than the one that first made him a household name in 2017. Chicago acquired Bellinger, who'd been non-tendered by the Dodgers last offseason, on a one-year pillow contract. He's responded with the third-best season of his career (140 OPS+). While Bellinger's immediate breakout in the big leagues means he's used to playing at a bargain rate, that won't be the case any longer for the Scott Boras client once he hits free agency this offseason.
18. Blake Snell, Padres LHP
2023 WAR: 4.8
2023 salary: $16 million
Snell is currently in the final year of a five-year, $50 million contract and will hit the open market this winter as perhaps the most coveted pitcher not named Shohei Ohtani. A few months back, it looked like Snell was squandering his big pay day with a rough start to the season. But he'd turn things around in a big way and has been the best pitcher in baseball since late May. He currently sports the second-lowest ERA (2.52) in the major leagues and the fewest hits per nine innings (6.1). Though it feels like Snell has been around forever, the former Cy Young winner and current Cy Young favorite is only in his age-30 season. His next contract will be nine figures and could begin with a two.
17. Shohei Ohtani, Angels RHP/DH
2023 WAR: 10.0
2023 salary: $30 million
For starters, Ohtani's mere presence generates more for the Angels than the record amount they're paying for his final year of arbitration. For more perspective, the highest-paid pitchers in MLB, Justin Verlander and Max Scherzer, are each earning $43.3 million in 2023. Neither have been as effective on the mound as Ohtani was before he suffered a UCL tear in August. As far as position players, Aaron Judge tops them all in salary at $40 million per season. Ohtani has outhit the Yankees captain by a fair amount this year. The unicorn's two-way contribution, which has been nothing short of elite for three seasons but looks like it will be limited to the batter's box next year, figures to command the largest contract that baseball has ever seen. The only questions are from whom and for how much.
16. Sonny Gray, Twins RHP
2023 WAR: 4.7
2023 salary: $12.7 million
Gray has been incredible for the Twins this season, recording a 2.96 ERA across 29 starts and 167 innings. It's his best season in a handful of years, and it's helped propel the Twins to a likely AL Central crown. With the 33-year-old Gray on the brink of free agency, look for the three-time All-Star to sign a short-term multiyear deal with a nice pay bump.  
15. Ronald Acuña Jr., Braves OF
2023 WAR: 7.3
2023 salary: $17 million
You'll probably remember, the Braves locked Acuña up with an eight-year, $100 million contract in 2019, following his fantastic rookie season. Four years later, it's become only a bigger bargain for Atlanta. The superstar outfielder is in the midst of MLB's first 30-60 campaign and the favorite to win his first career MVP. Acuña won't be a free agent until 2029, when he's 31 years old. Here's guessing he and the Braves rip up his current deal and agree to a much bigger long before then.  
14. J.P. Crawford, Mariners SS
2023 WAR: 4.4
2023 salary: $10 million
The Mariners were shrewd to secure Crawford, who's grown into an essential member of the organization, to a five-year contract extension worth $51 million last year. A 2013 first-round pick of high school for the Phillies, Crawford struggled upon being called up to the majors before being traded to Seattle in 2018. Now 28 years old, the left-handed hitting shortstop is in his prime and enjoying the best season of his career. He's slashing .263/.380/.423 (125 OPS+) with 15 homers to go along with Gold Glove-caliber defense. Since Seattle bought out two years of Crawford's free agency and locked him up through 2026, his deal could be a steal for multiple years. 
13. Ozzie Albies, Braves 2B
2023 WAR: 3.6
2023 salary: $7 million
Ah, the infamous team-friendly Albies contract. The 26-year-old second baseman with a World Series ring, two Silver Slugger awards and three All-Star nods is earning just $7 million this year and every year through 2027, should the Braves exercise two club options. Albies is an annual member on this list, and 2023 is no different given his 114 OPS+ and 29 home runs. Like Acuña, he isn't set to hit free agency until his age-31 season — which makes you wonder how much longer this bargain will actually continue.
12. Luis Robert Jr., White Sox OF
2023 WAR: 5.1
2023 salary: $9.5 million
Robert has drawn comparisons to Mike Trout for his five-tool prowess, and it isn't a ridiculous comp. The White Sox slugger has been consistently great since breaking into the big leagues in 2020 and remains a huge bargain this year while posting a 133 OPS+ and seven defensive runs saved. Robert's got two more guaranteed years on his contact featuring slight bumps — he'll earn $12.5 million in 2024 and $15 million in 2025, followed by two club options at $20 million. Should those terms hold until he's set to reach free agency in 2028 at 30 years old, the White Sox have a good deal on their books.
11. Christian Walker, Diamondbacks 1B
2023 WAR: 3.6
2023 salary: $6.5 million
Coming off a breakout 2022 campaign in which he launched 36 homers and won a Gold Glove, Walker has tallied 30 home runs, a 127 OPS+ and eight defensive runs saved this season. His value continues to soar for a Diamondbacks club still holding onto the NL's final wild-card spot. The recent All-Star snub didn't become an everyday player until he was 28, so he has one more year of arbitration before he enters free agency in 2025 ahead of his age-34 season.
10. Yandy Díaz, Rays 1B
2023 WAR: 4.4
2023 salary: $6 million
Díaz's 153 OPS+ ranks seventh in baseball, which makes him a huge bargain for the small-market Rays. He signed a three-year, $24 million deal this past January that includes a $12 million club option for 2026. In other words, he might be playing at a discount for a while. The 32-year-old Díaz didn't become a full-time player until last year but consistently produced as a part-time player dating back to 2018 with the Guardians. Next year, he'll get a $2 million bump. If he approaches his production from these past two seasons, he'll continue to be underpaid.
9. Luis Arráez, Marlins 2B
2023 WAR: 4.5
2023 salary: $6.1 million
Arráez won the AL batting title in 2022 in his first year of arbitration — while earning $2.1 million. He's currently well-positioned to win the NL batting title for four million more. In hindsight, it's comical to think the Marlins argued for $5 million in arbitration this season before Arráez won his case. The 26-year-old hitting savant won't hit free agency until after the 2026 season, at which point Jeff McNeil's rodent contract extension with the Mets (four years, $50 million) could serve as a starting point.
8. Will Smith, Dodgers C
2023 WAR: 3.9
2023 salary: $5.25 million
Since debuting with the Dodgers in 2019, Smith has smacked 89 homers and compiled a 126 OPS+. He assumed full-time catcher duties in 2021, when he was making the league minimum, and only received his first big salary jump before this season in his first crack at arbitration. Smith is a steal at just over $5 million, particularly as an offensive backstop. Spotrac puts his market value at roughly $18 million, but he might not earn that type of money until 2026 — his age-31 season — when he's set to become a free agent.
7. Zac Gallen, Diamondbacks RHP
2023 WAR: 4.5
2023 salary: $5.6 million
Gallen is again enjoying a Cy Young-caliber season, just like 2022. The 28-year-old right-hander went from earning the league minimum last year to $5.6 million this year in arbitration. It's still a considerable discount given how steady and strong he's been for the Diamondbacks. He's eventually expected to be one of the highest-paid arms in baseball, but he won't enter free agency until after the 2025 season. Might the D-backs offer a contract extension before then? They would be wise to. Some team is going to pay Gallen a nine-figure deal, but until then, he's producing at a premium.
6. Ha-Seong Kim, Padres IF
2023 WAR: 5.7
2023 salary: $7 million
Kim unexpectedly owns the highest WAR this year in a lineup that includes Juan Soto, Fernando Tatís Jr., Manny Machado and Xander Bogaerts. The 27-year-old's versatility in the infield makes him an invaluable Swiss Army knife for the Padres, who've signed him to a four-year, $28 million contract that runs through 2024 and includes a mutual option for 2025. Kim has improved each year at the plate since arriving from Japan in 2021, and he's now hitting home runs (17) and stealing bases (35). This deal couldn't be going much better for San Diego. 
5. Randy Arozarena, Rays OF
2023 WAR: 3.5
2023 salary: $4.15 million
Last month, Arozarena became the first player in MLB history to record 20-plus home runs and 20-plus stolen bases in each of his first three seasons. Sounds like a special player who should be earning at least eight figures a year, right? Well, the 28-year-old Arozarena only entered arbitration for the first time this season and won't hit free agency until 2027. While his current salary marks a huge jump from earning the league minimum in 2022, the All-Star left fielder is a serious steal, on the bases and on the Rays' books.
4. Nico Hoerner, Cubs 2B
2023 WAR: 4.7
2023 salary: $2.5 million
After his breakout 2022 season, Hoerner's production this year (.279/.339/.388) came cheap for the Cubs. But they recognized back in March that a wage increase was in order for the standout second baseman and covered his first two years of arbitration plus his first year of free agency. His three-year, $35 million extension begins next season, when Hoerner will earn about $9 million more per year than he does now — and perhaps still be a bargain.
3. Logan Gilbert, Mariners RHP
2023 WAR: 2.9
2023 salary: $767,300
Let's start with this: Gilbert's 1.06 WHIP ranks seventh in baseball. Over the past two years, he's pitched the 10th-most innings. Since debuting in 2021, he's consistently delivered quality starts. Add it all up, and the 26-year-old righty is giving Seattle the production of a No. 2/3 starter at a fraction of the cost. Best of all for the Mariners, Gilbert doesn't become a free agent until after 2027. But it might not be long before the two sides iron out an extension that guarantees the young workhorse spends the bulk of his prime in the Pacific Northwest. 
2. Adolis García, Rangers RF
2023 WAR: 3.6
2023 salary: $747,760
García was a late bloomer who received an All-Star nod and finished fourth in Rookie of the Year voting at 28 years old. Fast-forward two years and the Cuban slugger has been worth about $22 million annually to the Rangers. That is, of course, a far cry from what García's earned, making him one of the biggest steals in the sport. That could change a bit this offseason, as he'll enter arbitration for the first time (with about 100 homers on his résumé). But he won't be a free agent until 2027 when he's 34 years old.
1. Justin Steele, Cubs RHP
2023 WAR: 4.4
2023 salary: $740,000
Talk about outperforming a contract. Out of everyone included on this list, Steele is earning the lowest salary this season. At age 27, the resilient left-hander has grown into the ace the Cubs have been waiting for. Steele leads the majors in wins (16), ERA (2.49) and ERA+ (180), and he's making a strong push for the NL Cy Young Award. His improvement has been steady since he debuted in 2021, allowing the Cubs to enjoy his talents at a major discount. Steele is eligible for his first year of arbitration this offseason and won't become a free agent until 2028. Don't be surprisd if Chicago rewards him with a fairer deal sooner than that. 
Deesha Thosar is an MLB writer for FOX Sports. She previously covered the Mets as a beat reporter for the New York Daily News. The daughter of Indian immigrants, Deesha grew up on Long Island and now lives in Queens. Follow her on Twitter at @DeeshaThosar. 
---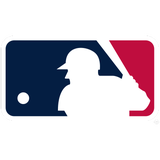 Get more from Major League Baseball Follow your favorites to get information about games, news and more
---