Ronald Acuña Jr. is on top of the baseball world right now. He's the National League MVP frontrunner, he just led the Atlanta Braves to their sixth straight N.L. East title and, best of all, he keeps doing things that bother the sport's fun-hating old guard.
Well, guess what? Here on "Flippin' Bats," we don't hate fun.
During the Braves' most recent series against the division rival Phillies in Philadelphia, Acuña hit two mammoth home runs, and after both of them, he flipped his bat and danced around the bases, flapping his arms at his teammates in the visiting dugout while they flapped back. He's doing a hesitation step before touching home, doing his thing. He's having so much fun.
And I am sick and tired of people being sick and tired of fun in baseball, especially when something like this happens to their team. That doesn't mean you need to be offended.
Phillies manager Rob Thomson, I'm talking to you.
After Acuña hit another long home run off the upper deck at Citizens Bank Park on Tuesday, Thompson was quoted as saying, "I like our guys to act like they've been there before."
But what makes it so ironic is, we can just go back to last year to one of the coolest moments of the playoffs, when Phillies first baseman Rhys Hoskins spiked his bat into the ground while celebrating a home run in the NLDS against the Braves.
Baseball needs more home run celebrations like the ones we saw from Hoskins and Acuña. Sure, there is a line where it can cross over into disrespect. But when a player is just hitting homers and having fun and dancing with his teammates and dancing around the bases, here's an idea — try not hanging a curveball right down the middle for one of the best players in baseball to hit out of the park. 
Thompson should instead be mad at someone like Zack Wheeler, who hung one of those curveballs to Acuña (or, as Wheeler referred to him afterwards, "What's his name?"). 
Braves reliever Tyler Matzek was quoted recently as saying, "If you don't like it, stop it. If you can't stop it, admire it. If you can't admire it, keep it down so everyone else can enjoy the show." Acuña posted that quote to social media after the Braves clinched the division Wednesday night, and it's so true.
Look, this is different from when Phillies fans were booing Acuña as he was celebrating the division title on the field. Acuña had some fun with the crowd, waving for them to be louder. It was awesome. It reminded me of Justin's viral "Philly hello" during the World Series last year.
They say baseball is like life, so just like in life, you should be able to celebrate your wins in baseball. Have fun. Make the game more exciting. Don't take swipes at the opposing team just because your feelings get hurt.
To repeat a phrase I often heard in the minor leagues, if you don't like it, play better.
---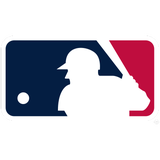 Get more from Major League Baseball Follow your favorites to get information about games, news and more
---