DARLINGTON, S.C. — Ryan Preece removed his sunglasses Saturday to reveal his bloodshot and bruised eyes. 
He said he's in no pain, but the image — likely the result of busted blood vessels from the 10-plus spins in the air — was startling, as he looked more like a prizefighter than a race car driver. But some would also be amazed that he was ready to practice at Darlington Raceway on Saturday, just seven days after his violent flip at Daytona International Speedway.
"They aren't bad," Preece said of his eyes prior to practice. "What I want you all to know is [that] racing in general — whether you're racing a sprint car, modified, anything — is dangerous.
"There [are] consequences to everything. … I'm fine. My vision is perfect. They don't hurt. They look bad to you guys."
Preece had multiple doctor visits before NASCAR announced Friday morning that he was cleared to race again.
The Stewart-Haas Racing driver is not in the playoffs but still saw no reason why he couldn't race this weekend (all NASCAR teams, including those no longer in championship contention, participate during the playoffs).
"As a racer, why [sit out]?" Preece said. "We love to race and I feel completely fine, so why stop? It's OK to not race, but it's OK to race, and I think that's what really needs to be said here.
"I have no concussion-like symptoms. If I had headaches or blurry vision or anything … that I felt [would] be endangering myself or anybody here racing, I wouldn't be racing. I have a family at home that I have to be worried about as well."
The accident started when Erik Jones got into the back of Preece, who was then hit by Chase Briscoe. His car appeared to be leaving the ground as the car transitioned from asphalt to some grass below the apron of the Daytona course. 
"Erik went to push me, give me a bump draft," Preece said, "and with these cars, I think I might have been checking up a little bit for the guy in front of me. It just hit me the wrong way and that just sent me into Chase.
"When I went across Chase's front bumper and it turned us at that sideways angle — I don't necessarily know how the air got under the car. … We run these cars really rigid to get the most performance out of them that we can."
NASCAR has the No. 41 Ford, as it works on reconstructing and analyzing the accident. Preece has not looked at it yet.
NASCAR was pleased with the performance of the center section, which was designed in its Next Gen car that debuted last season with additional bars to eliminate intrusion. Also, NASCAR added a rule requiring a fire bottle near the engine compartment that is heat-activated, and NASCAR believes that put out the fire after Preece landed.
The wreck was one of the more visually jarring in recent years because of the number of full rotations his car did in the air.
"[I've heard] other drivers in the past talking about when you get sideways like that and as you go in the air, it goes real quiet," Preece shared. "After experiencing that, that's 100 percent true. Beyond that, everything is happening so fast and you're just flipping through the air.
"Until that ride stops, all you're thinking about is just trying to contain yourself. You tense up, and you hope [that] you are going to be OK, which obviously I am and was."
Preece has watched video of the wreck. NASCAR will examine whether it can remove more grass, as well as anything that can be done to keep the car from going airborne. The new Next Gen car has a flat under panel, and this will be one of the first flips for NASCAR to see how that performed. There are also questions on whether the window net or roof hatch areas need to be addressed with the way they performed and buckled.
"I feel like I'm watching a wingless sprint-car wreck," Preece said. "I saw a lot of comments talking about the underbody and creating like a plywood effect. I'm sure we're all going to look at this and work on something to help that if that situation occurs, that the car will not want to take off like it did."
It wasn't the first hard wreck for Preece this year. At Talladega in April, Preece T-boned Kyle Larson and Preece's car busted through the side of the car and nearly reached Larson's cockpit. NASCAR made some changes to the cars after that impact.
"I was a lot more sore after the frontal impact than I was this one," Preece said. "I look, from an optics standpoint, worse today."
Bob Pockrass covers NASCAR for FOX Sports. He has spent decades covering motorsports, including the past 30 Daytona 500s, with stints at ESPN, Sporting News, NASCAR Scene magazine and The (Daytona Beach) News-Journal. Follow him on Twitter at @bobpockrass, and sign up for the FOX Sports NASCAR Newsletter with Bob Pockrass.
FOLLOW
Follow your favorites to personalize your FOX Sports experience
---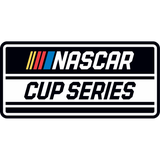 Get more from NASCAR Cup Series Follow your favorites to get information about games, news and more
---