Every Thursday, Jordan Shusterman examines one thing we've learned in each MLB division over the past week. 
AL East: Vlad Jr. getting cooked at home
To say Vladimir Guerrero Jr.'s season has been disastrous would be hyperbole, but the spectacular standard he set in 2021 with a league-leading 48 homers and 1.002 OPS unquestionably leaves us all wanting so much more than what he has demonstrated this year. 
The Blue Jays are still in the thick of the playoff race largely because of a stellar pitching staff, but the offense — with Guerrero's .769 OPS at the forefront — remains a surprising question mark with October fast approaching. Vlad Jr.'s surprisingly low homer total of 21 — including just seven at home — is disappointing on its own. That those 21 dingers still lead a lineup chock-full of supposed sluggers says even more about the club's power outage on the whole.
It's hard not to consider how the new dimensions at Rogers Centre have impacted Toronto's offense at home. Oftentimes, when teams alter their field dimensions, it is in direct response to the field playing too extreme in one direction or the other, such as the Tigers shrinking their cavernous outfield or the Orioles both pushing back and raising a left-field wall that had become a bit too inviting for opposing right-handed hitters. In the Blue Jays' case, the changes were driven primarily by massive renovations to the outfield centered on the fan experience and player facilities. 
To summarize the changes to the dimensions in short: the fences came in a bit — especially in the power alleys — but also got a lot taller, from foul pole to foul pole. 
It might not have been a concerted effort to adjust the park factor in any sort of dramatic way, but that doesn't mean it hasn't made a difference to how the ballpark plays for hitters — at least so far. Guerrero isn't the only one struggling more at home than on the road — Brandon Belt, Bo Bichette, Matt Chapman, and Daulton Varsho can all say the same – but his splits are by far the most significant, with a .676 home OPS compared to an .851 mark away from Toronto. When it took until June 23 for Guerrero to swat his first home homer, I was quick to laugh it off as a fluke. Clearly, that wasn't the case. 
Park factors can be somewhat fickle year to year, meaning it's still too early to draw any firm conclusions about how Rogers Centre will play after just one season. At the very least, though, it'll be a fascinating storyline to monitor for this franchise moving forward — and especially for its biggest star. 
AL Central: What's going on with Byron Buxton?
What's more frustrating to watch? A player who never gets hurt but whose performance fluctuates like Vlad Jr.? Or a player who shines when he's on the field but can't avoid the injured list like Buxton? I'll let Twins and Blue Jays fans hash out that philosophical debate (perhaps during a wild-card series next month), but now does seem like a reasonable time to check in with the Twins outfielder who once again finds himself on the injured list without much clarity about a return date.
As Minnesota coasts to an AL Central title, questions loom regarding the likelihood that the 29-year-old Buxton will be in the lineup next month (or any time sooner) to help the Twins try to snap their infamous 18-game postseason losing streak.
Recall that the Twins and Buxton had agreed on a plan entering the season to strictly have him DH in an effort to avoid further injuries, a plan that seemed to be working as Buxton posted an .881 OPS across 26 games in April. He cooled off a bit in May, but he was still out there every day batting at or near the top of the Twins' lineup, seemingly showcasing the durability the team and player had each aspired to finally secure. He missed a few weeks in June with a rib injury, but came back and played nearly every day through July before a painfully familiar sequence resurfaced in early August: a hamstring strain, a missed month, a setback after two rehab games (including one, curiously, in center field), and more questions than answers.
This is the 16th different time Buxton has been on the IL since he debuted in 2015. If he doesn't play again in 2023, he'll have averaged 84 games per year since his first full season in 2016 (and excluding 2020). It's why the seven-year, $100 million extension Buxton signed with Minnesota after the 2021 season featured more playing-time-related incentives than almost any contract we've ever seen. 
With a deal already in place to keep Buxton in Minnesota long-term, both sides have every incentive to find a way to make this work in some form, even amid the growing list of injuries since the extension was signed. It is both sad and oddly impressive that Buxton — one of the most marvelous outfield defenders of his generation — is already trending toward being a DH full-time, a testament to both his fragility but also that his bat can still be plenty good enough to make such a switch worthwhile.
Credit to the Twins for persevering with an underwhelming Carlos Correa and without Buxton, but this isn't the team I envisioned forming around the dynamic duo when Correa first signed with Minnesota. We saw glimpses of it in 2022 in a season that eventually went off the rails in practically every other sense. Now, the two stars are the ones off track while the team pushes toward the playoffs with a more pitching-centric profile. 
It's impressive that the Twins have been able to reshape the roster in a way that can win without their two highest-paid players contributing much, but I'd imagine the fan base and front office are still yearning for a version of this team in which Buxton — the homegrown star — is the face of the franchise. 
AL West: Mitch Garver an unsung hero in the Texas lineup
The Rangers' fate over the remainder of the regular season (and beyond) will likely be determined by how well their volatile pitching staff holds up — Max Scherzer likely being done for the year only adds to the instability. However, the biggest reason Texas still remains a threat to make noise in October is an offense that's been elite all year, and it runs deeper than obvious headliners Corey Seager and Marcus Semien. 
Semien, Seager, first baseman Nathaniel Lowe and right fielder Adolis Garcia have occupied the first four spots of the lineup for the majority of the season, giving manager Bruce Bochy one of the more reliable top halves in baseball. Garcia's recent knee injury prompted an unexpected — yet entirely worthy — new entrant to the fearsome foursome, at least temporarily: Mitch Garver.
Garver broke out in 2019 with Minnesota as one of the unlikely main characters on the historic Bomba Squad, contributing 31 dingers (in just 93 games!) to its MLB-record 307. Traded to Texas before last season, Garver's debut year with the Rangers was mired by injuries that limited his production before undergoing season-ending flexor tendon surgery in July. With Jonah Heim having the inside track on the starting catching job, it wasn't clear how much impact Garver would have entering 2023 as a backup catcher and part-time DH. 
Well, here we are in September, and it's Garver — not Semien or Garcia or Lowe — who boasts the second-highest OPS (.917) on the team behind Seager, albeit in a smaller sample size. A left knee sprain cost Garver most of April and all of May, but since his return on June 3, Garver's 149 wRC+ ranks 16th in MLB. It's what made him the obvious choice to slot into the cleanup spot after Garcia went down, which he's done in each of Texas' past five games. 
Beyond the importance of filling in for Garcia in the middle of the order, Garver's power surge in the second half in particular (11 HRs since the start of August) has also helped compensate for a sharp decline in Heim's offensive production since his late-July wrist injury. With Garver hitting at this level, Heim and deadline acquisition Austin Hedges can maintain their excellent defensive standards behind the dish without much concern about contributing as much on offense. Garver's big second half has also been huge for Texas in the absence of star rookie third baseman Josh Jung, who remains on the IL. 
It doesn't matter on this roster, but I am curious whether Garver would be considered a viable everyday option behind the plate on another team — and we might find out sooner rather than later. Garver is slated to hit free agency this winter in a notably weak market for hitters. He'll turn 33 in January, so teams could be wary of committing too significantly to an older player with questionable defensive value at best, but there also won't be many available free agents with Garver's pure offensive upside. For now, he'll continue to play a pivotal role for one of the best offenses in baseball. 
NL East: Bottom of Braves lineup
The multiple MVP candidates carrying the load atop the Braves' lineup deserve all the recognition and then some, but it's the bottom of the order that turns this offense from a headache into a nightmare for opposing pitching staffs. 
How many reigning Rookies of the Year like Michael Harris II have ever batted ninth in their sophomore season — let alone in a situation where it actually makes a good bit of sense? And Orlando Arcia?! If that dude had a .600 OPS while playing a strong shortstop, I don't think the Braves would complain. Instead, he started the All-Star Game and has been an above-average hitter with a triple slash line (.270/.326/.436) comparable to that of Dansby Swanson. Sure, of course.
And how about Eddie Rosario? He's my personal favorite nominee for Braves hitter in a supporting role. For all his postseason heroics during the 2021 World Series run, it wasn't looking like Atlanta had picked the right outfielder to retain from that championship team as Joc Pederson and Jorge Soler have continued to flourish elsewhere. 
Rosario had a dismal 2022, interrupted by a lengthy stint on the IL following surgery on his right eye in late April after he was dealing with blurred vision in the early weeks of the season. He struggled mightily upon returning, and the .587 OPS he finished the year with ranked 324th out of 358 hitters with at least 200 plate appearances. Having signed a two-year deal, Rosario remained under contract for 2023, though it wasn't obvious that he would be relied upon again to fulfill a full-time role after such a poor showing.
But here he is! If Rosario's .799 OPS with 21 homers this year is a reminder of anything, it's that this guy was pretty damn good for a multi-year stretch in Minnesota before his forgettable brief stint in Cleveland led to his jettison to Atlanta in the middle of 2021. Unlike a guy like Arcia, there was a real track record here, and it seems Atlanta's patience with him after a rough first full year as a Brave has paid off in a big way. We'll see if he Rosario can rediscover his October magic this time around but if he does, it probably won't catch us all off-guard quite as much. 
NL Central: Reds path to postseason
As we all try to sort out the chaos of the NL Wild Card race, I think it's important to remember just how much we expected out of each of these clubs when the season began. As an easy proxy, consider the FanGraphs playoff odds on Opening Day for the six teams currently in, or fighting for one of the three NL Wild Card slots:
The Reds are trying to become just the third team in MLB history — and second in a 162-game season (I love you, 2020 Marlins, but let's be honest…) — to reach the postseason in a year following a 100-loss campaign. After losing 103 games in 2016, the Twins secured the second AL Wild Card spot with 85 wins in 2017. After starting a staggering 3-22 and finishing with 100 losses in 2022, the Reds have a real chance to return to October in 2023. Sure, the extra wild-card spot is certainly making it easier than in past years, but any 100-loss team taking this big of a leap is a massive achievement in and of itself regardless of whether it results in a playoff spot or not. No matter where they finish, this Reds season has to be considered a smashing success. 
That said, it's not like the players are about to settle for 83 wins and a pat on the back. They're very much alive here, and I know how much the city of Cincinnati would love to see playoff baseball return to Great American Ball Park for the first time since 2012. Even a spot in the Wild Card round may not guarantee that with the higher seed hosting all three potential games, but it would at least give them a chance.
So, what needs to happen? It might be as simple as getting healthy at the right time. Lefty Nick Lodolo may be lost the season, but the Reds are slowly returning to full strength on offense with the recent returns of Jonathan India and Joey Votto, each of whom homered in their first games back on Sunday. Star rookie infielder Matt McLain remains on the IL but could be an option in the final week or so. 
Beyond the usual bouts of soreness and strains, a number of Reds pitchers, including starters Hunter Greene, Graham Ashcraft, and Brandon Williamson, hit the COVID-IL in recent weeks, further complicating what was already a rather thin pitching staff. Those guys have all started to return, though, offering some normalcy to the rotation that manager David Bell has surely been craving.
Greene looked rusty in his first two starts back from the IL but has looked much more like himself his last two times out (15 K, two runs allowed in 11.1 IP). He could be a tremendously tough draw in best-of-3 Wild Card series, especially considering how much better he has been this year on the road away from the hitter-friendly GABP – where such a game would in all likelihood take place.
The schedule is in Cincinnati's favor, too: the three games at home vs. Minnesota next week represent the only games left against a team with a winning record. As this past weekend's series loss to the Cardinals showed, though, finishing the regular season with three games at St. Louis may not prove the easiest task regardless of their record. And the margin for error is so slim that even one or two trip-ups against the likes of Pittsburgh or the Mets could cost them a playoff spot. Without any games remaining against the teams they are directly competing with, it will be imperative to take care of business against the bad teams. 
With so many injuries and rookies struggling to maintain hot starts to their careers, a 10-17 August suggested the Reds may be spiraling out of the postseason picture. Not so fast, though. These young Redlegs have a shot. And the shorter the injured list gets, the more dangerous they become. 
NL West: Who starts a Game 3 for Arizona? 
I don't think I need to sell you on Zac Gallen as a legitimate ace atop Arizona's rotation, fully capable of out-dueling any opposing starter on his best day. It would be a treat to watch the man in the goggles go toe-to-toe with another of the game's best hurlers in Game 1 of a playoff series. And if his shutout at Wrigley Field last week amidst this heated playoff race didn't convince you enough, he's a legitimate contender for the NL Cy Young as well. 
I've honestly come around on Merrill Kelly as an entirely respectable Game 2 option for the D-backs should they have the luxury of lining up their rotation for a postseason series next month. The stuff might not wow you, but it's tough to fake your way to a 3.28 ERA across 59 starts – which is exactly what he's done over the last two seasons, giving him the 11th-lowest ERA among qualified starters over that span. With Gallen's 2.93 mark ranking second on that list, that makes Arizona one of two teams with multiple pitchers in the top 20 of that leaderboard alongside Houston with Justin Verlander and Framber Valdez. Outside of his complete inability to beat the Dodgers (fingers crossed on Arizona's ability to avoid LA in the NL bracket as long as possible), Kelly offers notable stability as a starter for manager Torey Lovullo with the stakes continuing to rise.
After Gallen and Kelly, though? 
Uh, we may have some issues in the desert. 
[Do you want more great stories delivered right to you? Here's how you can create or log in to your FOX Sports account, follow your favorite leagues, teams and players and receive a personalized newsletter in your inbox daily.]
Say Arizona does get into that third Wild Card spot and takes on Milwaukee in a best-of-three series with the rotations lined up as each team would like. Maybe Zac Gallen out-pitches Corbin Burnes in Game 1. Brandon Woodruff narrowly beats Merrill Kelly in Game 2. Freddy Peralta – who just reached 200 strikeouts by the way – takes the ball for the Brewers in Game 3, facing…who, exactly?
The trio of rookies in Ryne Nelson, Brandon Pfaadt, and Slade Cecconi all show you tantalizing stuff on the right day, but the results have simply not been there. Veteran Zach Davies hasn't been much better as of late. Lovullo has already experimented with some opener strategies with lefty Joe Mantiply, but it's hard to imagine that'd be Plan A. 
I'm rooting for one of the rookies to really show something in the final three weeks and put themselves in position to answer this looming question, but I'm not exactly counting on it. Prove me wrong, Snakes!
Jordan Shusterman is half of @CespedesBBQ and a baseball writer for FOX Sports. He has covered baseball for his entire adult life, most notably for MLB.com, DAZN and The Ringer. He's a Mariners fan living in the Eastern Time Zone, which means he loves a good 10 p.m. first pitch. You can follow him on Twitter @j_shusterman_. 
---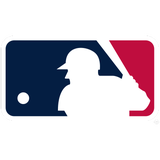 Get more from Major League Baseball Follow your favorites to get information about games, news and more
---