Jake Mintz and Jordan Shusterman, a.k.a. The Céspedes Family BBQ, have been making internet baseball content together for over a decade. After all these years, they rarely disagree. And so every once in a while, we force them to try. Debate is way more than what you use to catch da fish, after all.
With that, the BBQ Boys pare down who they'd want on the mound most right now to close out a playoff game.
Jake Mintz: "No three outs are harder to collect than the last three outs." — Socrates
No, Socrates (who passed away in 399 BCE, a few years before baseball came to be) didn't actually say that. But the sentiment is true nonetheless. The ninth inning is a pit of vipers, a cage of bees, a blindfolded Black Friday excursion, a first date at a funeral or any other demanding and uncomfortable environment you can think of. 
Not every reliever, even those with hot gas and nasty hooks, can handle the unique pressure of being a closer. It takes stuff, composure, a slow heartbeat and a little bit of crazy to thrive with the game on the line. And sure, some savvy managers nowadays can play it cute, mixing and matching their way to 27 outs, but there's nothing as reassuring (or fun to watch) as an unflappable closer trotting in to lock down the final frame.
That brings us to today's prompt: If you needed three outs in the ninth inning of a one-run game, who would you hand the ball to this October? Jordan, let's cross Austin Hedges off the list and get started.
Jordan Shusterman: Hedges was actually the only member of the Rangers bullpen I considered as a legitimate candidate for this thought exercise, so thank you for getting him out of the way early.
There are a lot of ways to go about this, but I think the boring and obvious place to start is at the top of the saves leaderboard. Only three guys have more saves than Orioles All-Star Félix Bautista (who may have been the answer to this question before he hit the IL): Emmanuel Clase, Camilo Doval and Alexis Díaz. Do any of those guys stand out to you?
Mintz: "Stand out to you" is a hilarious way to introduce that trio. Clase throws 100 mph cutters, Doval is a supercharged limb tornado also chucking triple-digit heat and Díaz's league-best arm extension is so good that he's practically pitching from a Little League distance. 
So yes, those three gentlemen "stand out" to me like a giraffe at the DMV.
However, I don't think I'd tab any of them right now to lock down the ninth to save the world, as incredible as they all are. Díaz's 11.7% walk rate scares me. The last time I saw Doval in person he blew two consecutive games in a postseason-style environment in Philadelphia and I'm a biased boy. Clase and his amazing ground ball rate come the closest for me, and if my theoretical ballclub had a gold glove infield I might pick him, but he lacks the type of swing and miss I want in my ideal ninth-inning shutdown king.
Shusterman: All fair points. I think I'd rank those three Clase, Díaz, Doval, but I agree that there is at least one fatal flaw with each that makes me somewhat uneasy handing them the ball with a one-run lead and three outs to go. Oddly enough, there's a decent chance we won't see any of them in the postseason. It'll be weird to potentially see that trio at home while October teams are craving that caliber of closer. 
That's another interesting element here: Late-game situations are obviously the most stressful in the postseason, but how many of the game's best relievers are on surefire playoff teams? 
Guys like David Bednar in Pittsburgh and Josh Hader in San Diego were hot names at the trade deadline for exactly that reason — they've been dominant and steady. Neither of them are doing it in the thick of a playoff push right now (sorry, Padres fans), but both are simply really, really good.
Mintz: My one concern with Bednar is the 4.11 ERA and 3.59 FIP since the beginning of August. The velocity isn't down, but his curveball, his main secondary pitch, got pulverized last month and now he's throwing his splitter a lot more to compensate. You know how much I love a splitty, but that shift just gives me a bit of pause. 
Hader, who is going to be a fascinating free-agent case, is definitely in my top three closers, though. He walks the farm and the cattle on it, but induces so much swing and miss that it doesn't matter at all. In his 28 outings since June 7th, Hader allowed an earned run in … one of them. Unfortunately, he doesn't do the rad multi-inning thing anymore, but if we're talking about three outs …
The two other guys on my radar are Raisel Iglesias and Devin Williams. Curious for your thoughts on them.
Shusterman: Hader is such a freak. It's been fascinating to watch his command/control decline while he continues to be as dominant as ever. I wonder if the increased unpredictability of where the hell the ball is going, the effective wildness, has actually made him even harder to hit. He's always piled up the strikeouts, but he's been prone to hard contact in the past. Not so much this year; the dude has been automatic. 
That's a good transition to Williams, who took over the ninth for the Brewers after Hader was dealt to San Diego last summer. Williams handled the promotion with ease, and he's been a game-ending Easy Button for manager Craig Counsell all year. (Though it's worth noting he has struggled a bit in his past two outings.)
Williams' iconic airbender is unquestionably one of the best individual pitches on the planet. That's an awfully compelling elevator pitch — get it? pitch? and elevators go straight down? — if I have to make a quick case for someone to get me three outs right now. That said, his shoddy command and relative lack of ninth-inning experience would put him behind Hader for me.
As for Iglesias, he's been so good since the Braves more or less bought him from the Angels last summer, posting a 1.75 ERA in 72 innings to become a crucial part of Atlanta's juggernaut. He was sensational down the stretch last year in the seventh and eighth ahead of Kenley Jansen and has been a legitimate upgrade over Jansen as the closer in 2023. 
At a time when so many relievers rely exclusively on one or two supercharged offerings, I love that Iglesias attacks with four different pitches even in one-inning outings. That balance probably hurts his overall reputation since closers are usually known for their signature pitch, but it's hard to argue against Iglesias' reliability and effectiveness. He's a sneaky great answer for this.
Iglesias also makes me think of a guy like the Astros' Ryan Pressly, whose stuff may not jump off the page compared to other closers, but we've sure seen a lot of the right-hander in October lately — including him recording the final out of last year's World Series. He gets a ton of ground balls and is never going to be fazed by high-leverage situations. Don't rule him out in this conversation.
Mintz: Pressly and his intense hatred for free passes is tempting, but I'm officially going with Iglesias. He's my pick based on current form (zero earned runs and just one extra-base hit allowed since July 20th) and multiyear track record (Edwin Díaz and Jansen are the only closers with more saves since 2017). Iglesias isn't the best at any one thing, but he's bad at absolutely nothing. The only hesitation I have is his lack of postseason experience (he's been bad in his four October outings), but how much does that really matter?
Shusterman: I'd say it matters somewhat, but there's definitely not an option out there with Mariano Rivera-amounts of postseason experience. 
If we're talking sheer nasty factor, we're living in a true bullpen golden age of downright absurd visual stuff, even if it doesn't always translate to elite run prevention. Guys like Jhoan Duran, Matt Brash and Bautista replacement Yennier Canó (and his far-too-wild but similarly electric teammate Shintaro Fujinami) are routinely throwing pitches with velocity and movement unfathomable to a past generation of ballwatchers.
And there are still so many other ninth-inning regulars we haven't even mentioned! At the end of the day, though, I think I still lean toward Hader. His walks are terrifying, but so many 'pen arms have shaky command nowadays, and Hader's pure intimidation factor and fantastic fastball are tough to turn down if I'm picking one guy for three outs. That he was tremendous in five playoff outings last October doesn't hurt his case, either. 
We're taking Iglesias and Hader, but there are all kinds of strong answers to this question. Let us know who you'd want for three outs at @CespedesBBQ.
Jake Mintz, the louder half of @CespedesBBQ is a baseball writer for FOX Sports. He played college baseball, poorly at first, then very well, very briefly. Jake lives in New York City where he coaches Little League and rides his bike, sometimes at the same time. Follow him on Twitter at @Jake_Mintz.
Jordan Shusterman is half of @CespedesBBQ and a baseball writer for FOX Sports. He has covered baseball for his entire adult life, most notably for MLB.com, DAZN and The Ringer. He's a Mariners fan living in the Eastern Time Zone, which means he loves a good 10 p.m. first pitch. You can follow him on Twitter @j_shusterman_. 
---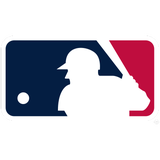 Get more from Major League Baseball Follow your favorites to get information about games, news and more
---