PHILADELPHIA — Even Ronald Acuña Jr. needs a rest sometimes.
For the first time all season Monday, the swashbuckling Venezuelan supernova was not the Atlanta Braves' starting right fielder. For 143 games, Acuña's presence had been an inevitability, an afterthought, a foregone conclusion. The NL MVP front-runner was in line to become just the third player in MLB history to start all 162 games of a season in right field. 
But with the Braves bracing for a doubleheader Monday in Philadelphia, one day after clinching this season's first postseason berth back in Atlanta, skipper Brian Snitker insisted his best player take a breather. Hours after showcasing his cornucopia of ungodly talents in Game 1 — another stolen base, a 420 foot fuzz-rocket homer and a jaw-dropping outfield assist — Acuña rested.
Well, kind of. 
He still served as the designated hitter and led off, keeping him on track to become only the sixth player ever to lead off all 162 games for a team. 
Acuña's on-field majesty and raw production deserve a waterfall of praise, and might well earn him some hardware come November, but his daily availability takes it to another level, especially when you consider the 25-year-old fully tore his ACL just two years ago. As a result, the 2022 version of Acuña was less than his best. On that still-recovering surgically repaired knee, he was a symphony underwater, a muffled fireworks show.
In 2023 he isn't just back, he's back every damn day. 
For the Braves, an organization that prides itself on steadiness and consistency, Acuña's availability is par for the course. In Atlanta, "posting," as baseball people call it, is not cause for celebration or applause. It is instead a hard-earned and worked-for expectation. 
And players insist it's not an edict forced upon them by management, but rather a grassroots-driven point of pride. It's a culture birthed during the Freddie Freeman era, fostered intently by player leadership, and most importantly, it's a simple strategy that helps win a truckload of ball games.
"I think it's the collective effort of the entire group that's here," said veteran outfielder Kevin Pillar, who's in his first season with the Braves. "Our training staff, our nutritionists, the strength and conditioning coaches. There's a culture that's been created here. Guys put the work in behind the scenes to be ready."
Between 2018 and 2022, only 64 players in Major League Baseball played at least 158 games in a season. Eleven of them (17%) were Braves. Unsurprisingly, Atlanta could have another three players, Acuña, Matt Olson and Austin Riley, finish with over 158 games played this year.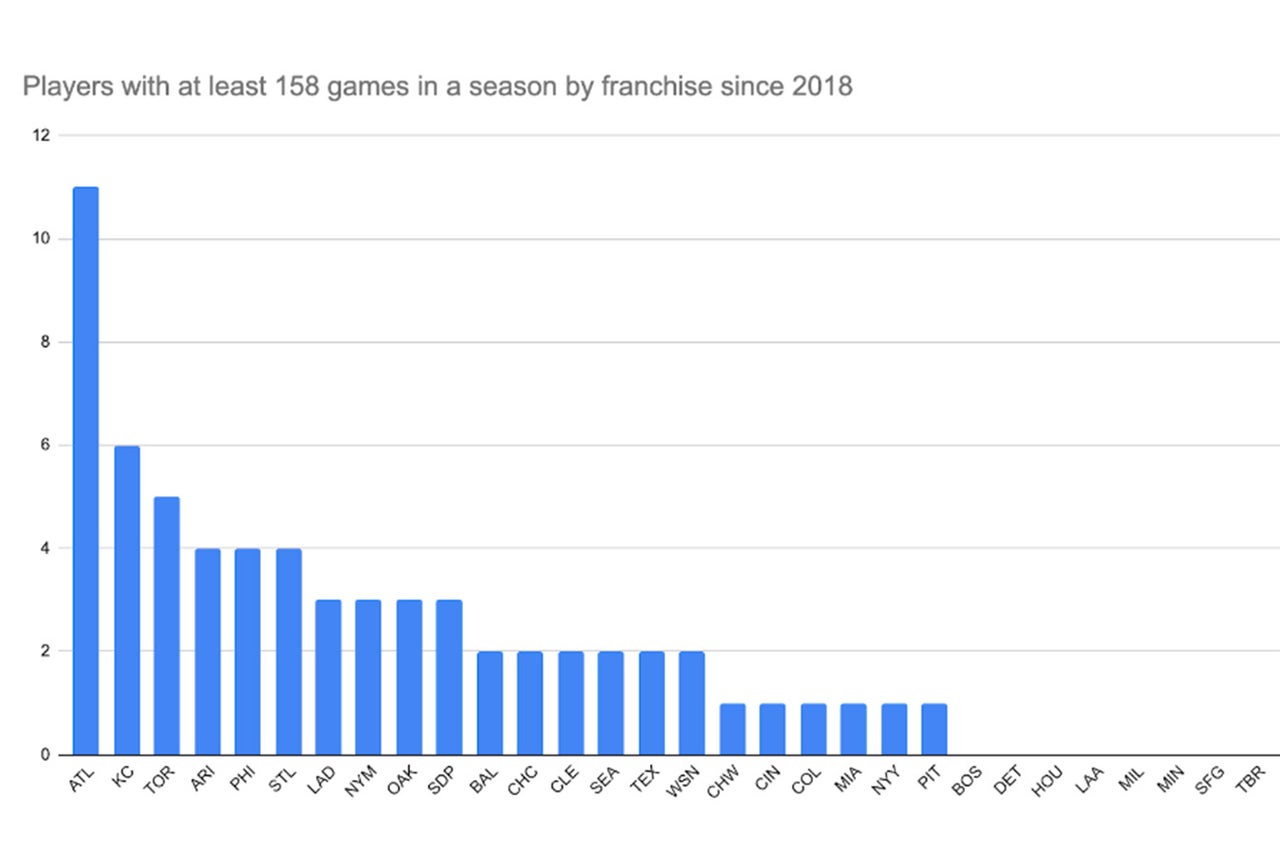 Olson, like Acuña, has yet to miss a start, and would become the 13th ever to start all 162 at first base. The sinewy slugger, whose 51 home runs lead the majors, has not missed a game since joining the organization before last season. This year, Olson has played all but one inning.
Riley was determined to become just the sixth player to start all 162 at third base until he woke up last weekend with a devastating stomach virus that had him praying to the porcelain gods. The Braves told him to stay home and he missed two games.
"Yeah, I really wanted 162," Riley admitted. "But with what I had, there was no playing. I like playing every day, though. It helps keep me in rhythm."
That trio isn't the only source of reliability for Atlanta's historically deep lineup. Monday night was the first day off for DH Marcell Ozuna since June 14th. Center fielder Michael Harris II has missed only one game since May 24th. Shortstop Orlando Arcia has started all but two since May 9th. One of the Sean Murphy/Travis d'Arnaud catching tandem has been behind the dish every day since May 5th.
It's an awe-inspiring level of consistency, particularly in an era in which other competitive teams have no qualms about resting their horses. There's no doubt that baseball players play less than ever before; nobody is challenging Cal Ripken anytime soon. Clubs like the Giants and Rays have crafted intricate, ever-shifting rosters chock-full of platoons, timeshares and positional rotations. 
The Braves have a different approach: acquire a bunch of incredible hitters who play all the time. And why not? Sports medicine and technology has never been this good. Trainers and doctors are better than ever at helping players prepare for the rigors of a 162-game season.
As a member of an opposing front office put it, "With all the recovery options out there that span from nutrition to travel to sleep … why can't a team run their best guys out there every day? And the Braves appear to have the best guys."
That strategy is a huge reason why the regular-season Braves are a runaway wagon, a steamroller on bubble wrap. They picked up their 94th win of the year on Monday, splitting the double header with the Phillies as Ozuna and Ozzie Albies sat out the nightcap. The whole crew took the field Tuesday for win No. 95. It remains to be seen whether the Braves will insist their regulars take off days down the stretch to prepare for the gauntlet of October.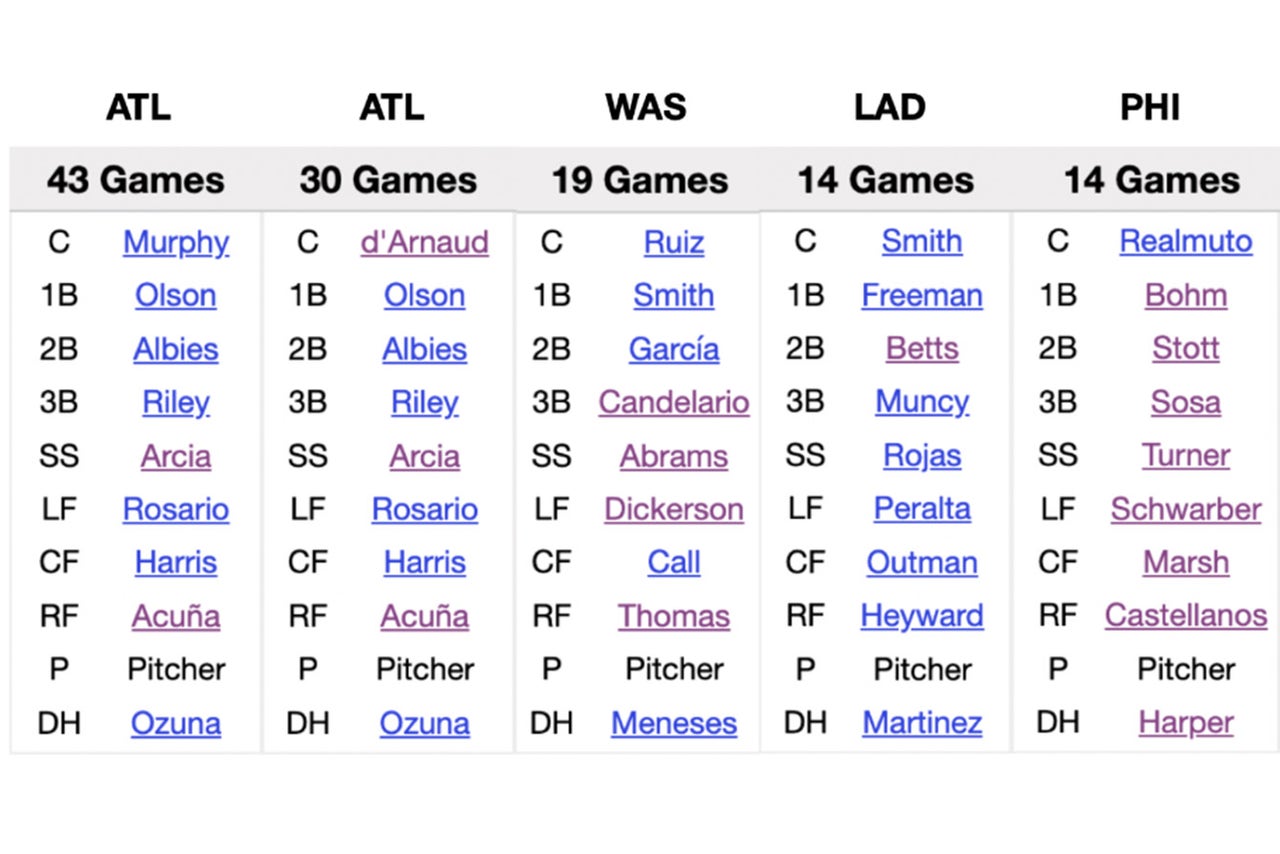 Jake Mintz, the louder half of @CespedesBBQ is a baseball writer for FOX Sports. He played college baseball, poorly at first, then very well, very briefly. Jake lives in New York City where he coaches Little League and rides his bike, sometimes at the same time. Follow him on Twitter at @Jake_Mintz.
---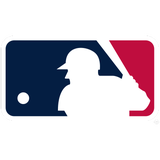 Get more from Major League Baseball Follow your favorites to get information about games, news and more
---